Enjin Coin Review – is it any good?
Enjin coin is an ERC-20 token deployed on the Ethereum network. Its underlying technology allows developers to create and distribute in-game items and other digital assets. The Enjin coin network is the largest gaming community online, with over 18.7 million registered gamers.
By leveraging blockchain technology, gamers and publishers can participate in a virtual world that enables them to build and transact in-game assets.
Enjin Coin (ENJ) is the native token that powers the entire Enjin network. In other words, it's a virtual currency that represents virtual goods.
How Did It Start?
Enjin coin was first announced in 2017 when the Enjin Company diversified to building its network on the blockchain network. Originally, Enjin Company was launched in 2009 as a platform for building apps, websites, and forums. However, Enjin Coin was officially launched in 2018, following an Initial Coin Offering (ICO), where the company raised $18.9 million in 2017.
Are The Coins Any Good?
The Enjin network features a complex ecosystem that provides gamers and developers with a fast and secure environment. Its business model is focused on gaming content, virtual resources, and NFT exchanges.
Here are some of the ways Enjin coin is changing ownership of virtual goods:
The Enjin network offers a decentralized platform where gamers and content creators can build, distribute, and trade virtual goods. The Enjin coin backs up the value of created unique virtual assets. Using the Enjin platform, gaming enthusiasts can create in-game items, custom currencies backed by Enjin Coin, and privilege tokens.
The Enjin coin offers a crypto-based value token, allowing online gamers to earn and trade virtual goods at will in exchange for ENJ coins. In addition, users can convert their assets into ENJ Coins at the actual exchange rate at which the coins were minted.
Enjin offers a new gaming experience. Gamers can have real ownership of assets traded. In addition, as they grow their digital wallets, their assets can earn real value.
The Enjin platform offers trust and security, a practical solution to payment fraud during virtual transactions. About 7.5 virtual assets are lost through fraud for every legitimate virtual purchase. Enjin network enables transparent transactions.
You can make easy automatic payments through virtual wallets.
It is possible to transact with Enjin coins across multiple gaming communities and retain the coin's value.
You can avoid chargeback and cancellation by using the Enjin coin platform.
Release software development kits (SDKs) to enable developers to build blockchain applications.
Trade game assets on Enjin's marketplace and social forums.
Play games to earn Enjin coins.

How Enjin Coin Works
The principle behind Enjin coin is to enable gamers and developers to create and manage virtual gaming assets. Here, virtual goods can be in the form of in-game currencies and tokens that feature unique in-game items. Users can create, manage, exchange, and store tokens that represent digital assets in multiple NFT gaming industries.
The Enjin coin was implemented as an ERC-20 token on the Ethereum blockchain network. ERC-20 is the standard that enables developers to build fungible tokens on the Ethereum network. In other words, virtual assets are coded on the Ethereum blockchain.
Since it's deployed on the Ethereum network, the token also supports smart contract capabilities.
The platform also offers the following technologies:
Software development kits (SDKs): Developers can leverage the platform's open-source software development kit (SDK) to build blockchain assets.
Creating tokenized gaming assets:  Users can create custom game tokens using one of Enjin's features, known as Enjin Mint shop.
Enjin payment gateway: This is a robust, decentralized payment gateway that allows users to build customized payment structures like web invoices, carts, refunds, and so on. You can create a customized Payment Gateway like PayPal using the SDK feature. The payment gateway also includes a payment widget to allow merchants to accept Enjin and Custom coins as payments.
Enjin smart wallet: The Enjin smart wallet keeps everything connected. It supports various virtual goods featured on Trusted platforms, syncing them with the user's Ethereum address. Using the Smart wallet, you can transact currency and in-game items outside the gaming environment.
Enjin Explorer: Search for information on coins, addresses, blocks, and transactions using an Ethereum-based explorer.
Efinity: Efinity is like Bitcoin's Lightning network. It features numerous game channels that can handle infinite transactions quickly and cheaply.
Set up a Virtual goods store: Additional Enjin features include trading escrows, subscription services, virtual goods stores, plus "TopLists" that enable the ranking of games, items, or teams.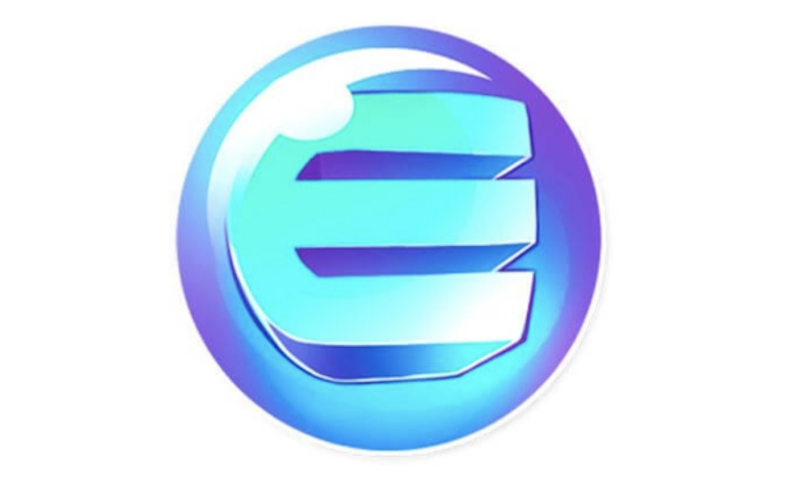 Where Can You Buy Enjin Coin?
You can buy Enjin coins on all major crypto exchanges. All you have to do is open an online account with one of the below-mentioned exchanges. First, you'll need to provide personal details like your Social Security number and identification documents, such as a passport or driving license. Next, add a payment method like an online bank or debit card, and you'll be ready to purchase. Some of the following brokers accept bonus codes others don't.
Here are several exchanges where you can buy Enjin coins:
Binance.
Bithumb.
Uniswap (V2).
Balancer.
Coinbase.
Uphold.
Kucoin.
Gate.io.
Huobi Global.
WazirX (India Only).
For our Nordic customers – there. Might be special nordic bonus codes available. Check the names; bonuskode (Denmark and Norway), bonuskod (Sweden), or bonuskoodi (Finland).