In the diverse landscape of WordPress page builders, Kadence Blocks and Spectra emerge as two potent contenders. This detailed comparison explores their targeted audience, pricing, features, compatibility with WordPress widgets and plugins, usability, and technological foundation to discern which might be the optimal choice for varied user needs.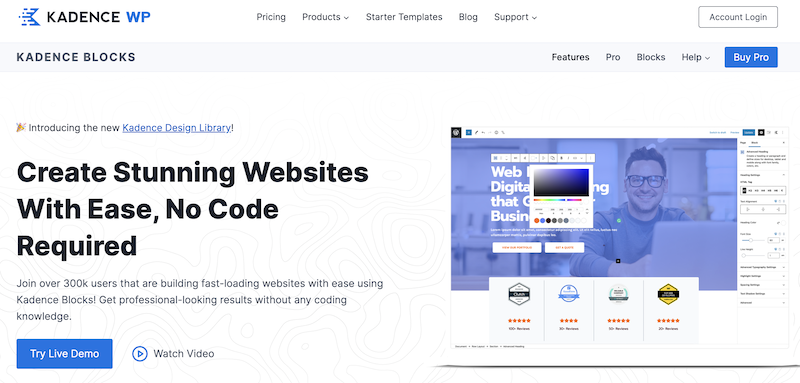 Kadence Blocks
Pros:
User-friendly: Catering to beginners with a no-code approach.
Responsive Controls: Device-specific design customization.
Efficient Load: Optimizes CSS/Javascript loading for speed.
Design Control: Robust typography and color scheme options.
Integration: Compatible with Gutenberg, Elementor, and WooCommerce.
Cons:
Pricing: The Lifetime Plan may seem steep for some budgets.
Limited Starter Sites: Narrow selection of pre-built designs.
Beginner Overwhelm: The vast customizer options might be complex initially.
Premium Necessities: Advanced customization largely behind a paywall.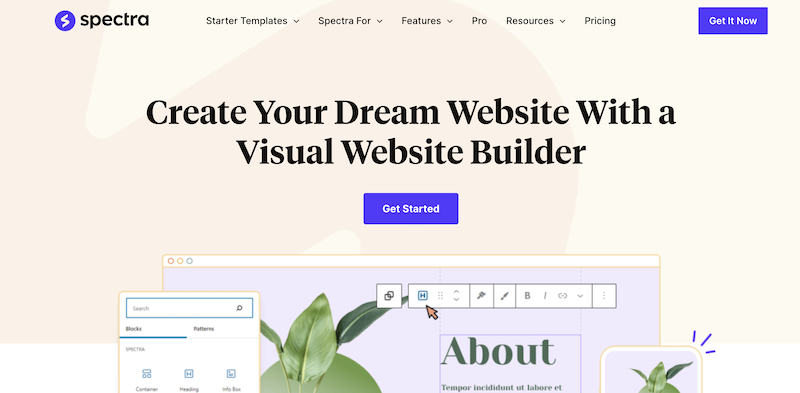 Spectra
Pros:
Beginner-friendly: Integrates effortlessly with the WordPress editor.
Quick Setup: Offers 100+ pre-built websites and page templates.
Speed Focus: Prioritizes swift editor functionality and minimal dependencies.
Secure: Adheres to contemporary coding standards, enhancing security.
SEO Considerate: Targets 100% in Core Web Vitals, aiding SEO and user experience.
Cons:
Font Limitations: Default options may be restrictive, though extendable with plugins.
Block Pattern Selection: Some pages or sections might offer limited options.
---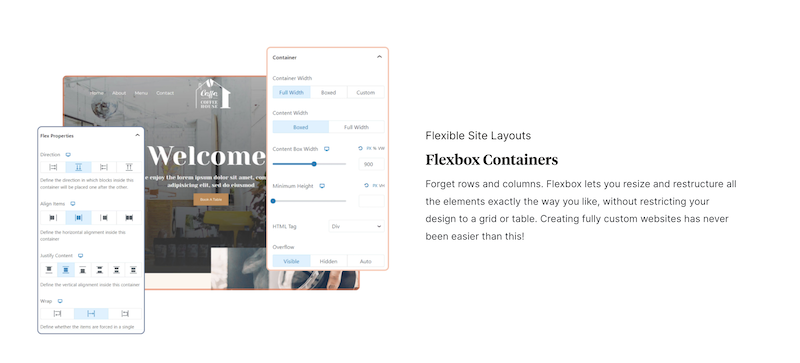 Who Are They For?
Kadence Blocks: Aiming to serve both newbies and veteran WordPress users, Kadence Blocks offers a no-code solution, ensuring professional results across all device types, suitable for freelancers to small businesses.
Spectra: Designed as an intuitive tool, Spectra, with its 100+ pre-built website or page templates, appeals broadly, ensuring rapid website deployment without an intricate learning curve.
Feature Comparison
Kadence Blocks: Offers a blend of aesthetic and functional controls, intelligent load technologies, and versatile design capabilities without unnecessary bloat.
Spectra: Noteworthy for its speed and stability, Spectra promises dynamic asset loading with its modern React framework and JIT markup compiler.
Compatibility with WordPress Widgets and Plugins
Both builders assure compatibility and effortless integration with the WordPress ecosystem, though diving deeper into specific plugin compatibility, especially for niche requirements, is advised.
Learning Curve and Usability
Kadence Blocks: Offers consistent design with an uncomplicated interface but may initially seem complex to beginners due to its myriad customizer options.
Spectra: Potentially edges ahead for novices, providing a familiar interface and a simplified 3-step website building process: Choose, Customize, and Publish.
Technological Insight
Kadence Blocks: Focused on streamlined operation, ensures only essential assets are loaded per page, providing a smooth user experience.
Spectra: Utilizing the React framework, Spectra provides efficient, fast component loading and operation, coupled with a JIT compiler, and dynamic asset loading.
Kadence Blocks vs. Spectra – Choosing Your Ideal Builder
Kadence Blocks and Spectra, each with unique strengths and potential limitations, cater to specific needs and user types. While Spectra may entice those prioritizing rapid deployment and a simplified interface, Kadence Blocks likely resonates with users valuing in-depth design customization and a feature-rich experience.
In choosing between them, consider which builder aligns most harmoniously with your project scope, familiarity, and design aspirations. Ensure continuous validation against the most recent updates and features of both platforms to make an informed, optimal choice.
FAQ:
Which is better, Kadence or Spectra?
It depends on specific needs: Kadence for detailed customization, Spectra for speed and simplicity.
Is Kadence Blocks better than Spectra?
Comparative efficacy depends on individual user requirements and preferences in website design and functionality.
What is the difference between Kadence Blocks and Spectra?
Kadence emphasizes detailed customization and features, while Spectra prioritizes quick deployment and user-friendly interfaces.