Themes for WordPress are all over the place. This makes perfect sense because the platform powers so much of the internet. However, not every WordPress theme is created equally. This means it's paramount to seek quality options from great companies.
One of the best options out there is Studio Press. It is super popular, but it's always very well received in terms of quality. It's seen as reliable, and as a plus, it's SEO friendly. This goes a long way in ensuring that your WordPress site will bring in the desired traffic.
It should be noted that Studio Press is powered by Genesis Framework, which is responsible for many of our favorite online components.
Since Studio Press is all the rage, we did a little research. What makes it unique? What features does it offer? So here is my review of Studio Press. Spoiler alert, it's a pretty great one.
This review will be broken down into sections of the level of SEO integration, reliability, support, and design features.
How SEO Friendly is it?
So, your theme is not directly related to your site being search engine optimized; however, having one that has fewer technical problems can help. This is because more minor technical issues lead to a better user experience. In turn, more visitors will come back. What makes this an SEO-friendly theme is that it has clean code. In other words, you can trust that the developers knew what they were doing. Different themes have bugs due to the code.
Also, the framework behind Studio Press comes with SEO settings.
How reliable is Studio Press?
One of the most important aspects of choosing a theme plug-in for your WordPress site is to find a reliable one. Studio press is nothing if not reliable. This is proven that over 200,000 users trust it for their WordPress sites. You can also rely on them for timely updates to ensure that your content is always shown in the most modern way possible.
A reliable plug-in can save a great deal of time when it comes to dealing with potential issues. This is because the problems are few and far between. One of the problems with using unreliable themes is that there is always the chance the company could discontinue or even abandon it. This leaves your WordPress site in limbo.
The last thing any blog owner wants is to have the viewers try and go to the site only to find that there is nothing there. Using Studio Press will ensure that this does not happen. This is one of the advantages of using a theme made by Genesis. The options from independent developers can be good, but they aren't usually as reliable.
Support
Studio Press is also great because there are many ways to get your support. Upon buying the theme, you not only gain access to the setup instructions, but they provide a great deal of documentation so that you have all the information you'll need. There are also many tutorials to help guide you. They have YouTube tutorials for just about every theme they offer. This comes in handy because there may be differences in how they are set up.
Also, there is a great deal of community support. You can find the Genesis WordPress Facebook group online. This is a closed group, so you will need to be accepted. However, it is said to be a beneficial group to get the answers you need.
There may not be traditional support for Studio Press, but there are even better ways to.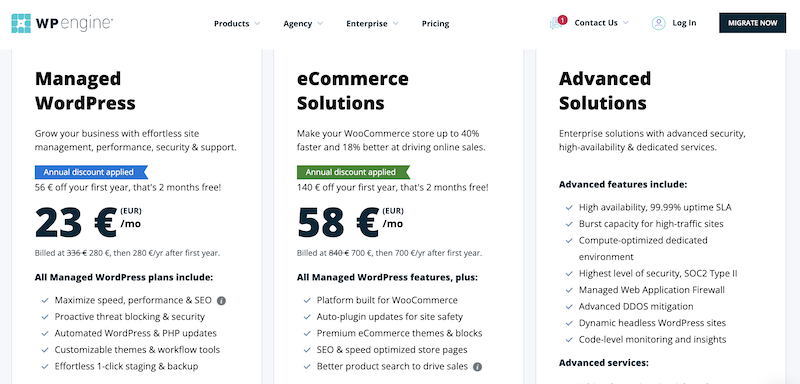 What Else Makes It Great?
There are many other aspects of Studio Press that make it great. For one, it is accessible for the impaired. This includes hearing, vision, or even color blindness issues. This is accomplished in small ways, such as having the text in high contrast in comparison to the color used for the background.
Also, several designs come with these themes. This means there is something for everyone to make your site stand out. This is important because your WordPress site should reflect your brand.
When you're a busy business owner, the last thing you want to focus on is having to update your themes. Luckily, Studio Press provides automatic updates. This keeps your page up to date and running smoothly without any extra work from you. It will even allow you to reset settings if there are issues with an update.
Final Thoughts – Studio Press Review
If you're looking for great theme options for your WordPress site, look no further. Studio Press is one of the best on the market. It's stable, the themes are SEO friendly, and there are plug-ins to suit every need. So if you want to attract more customers, this is the one for you, if you want a site that's appealing and easy to use, Studio Press has all you need, and lastly, if you want a hands-off approach to managing your WordPress site, there is no better choice than Studio Press.
Also, it's powered by Genesis Framework is another excellent reason to trust Studio Press. Genesis is a vital force in the WordPress sector, and its name means quality. Because of this, you can trust that your WordPress site is in the best hands.
All in all, Studio Press is a great way to go. It's easy to install, the themes are top-notch, and it will make your WordPress website genuinely stand out. It has everything you need to be a success and many of the bells and whistles to help you grow as time goes on. So give Studio Press a chance today!